Technicians and technologists play a vital role in Canada's modern society.  They are skilled professionals who help ensure that the countr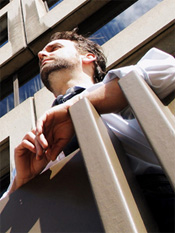 y's technology-based  systems and infrastructure are properly designed, manufactured, tested and maintained.
Above all, technicians and technologists in Canada are expected to put the safety and well-being of the public ahead of all other interests. They must be guided in all aspects of their work by a Code of Ethics.
Applicants for certification are expected to have carefully read and to fully understand the Code of Ethics for the provincial association to which they are applying. You will be asked during the application process to confirm that you have completed this important step.
In addition, you will later be required to pass a Professional Practice and Ethics exam as part of becoming registered as a Technology Professional.
The following links lead directly to the Code of Ethics page or document for each provincial association.
British Columbia
Applied Science Technologists and Technicians of BC (ASTTBC)
Alberta
Association of Science and Engineering Technology Professionals of Alberta (ASET)
Saskatchewan
Saskatchewan Applied Science Technologists and Technicians (SASTT)
Manitoba
Certified Technicians and Technologists Association of Manitoba (CTTAM)
Ontario
Ontario Association of Certified Engineering Technicians and Technologists (OACETT)
Quebec
L'Ordre des technologues professionnels du Québec (OTPQ)

New Brunswick
New Brunswick Society of Certified Engineering Technicians and Technologists (NBSCETT)

Société des techniciens et des technologues agréés du génie du Nouveau Brunswick (Sttag N-B)

Nova Scotia
TechNova Inc.
    
Prince Edward Island
Island Technology Professionals (ITP)

Newfoundland and Labrador
Association of Engineering Technicians and Technologists of Newfoundland and Labrador (AETTNL)
Learn more about the Applying for Membership and Certification